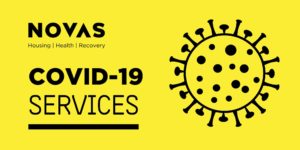 In Novas we are working hard to prevent the contraction and spread of the coronavirus in our services. The well-being of our staff, volunteers and clients is of utmost importance to us. We are committed to maintaining all our frontline residential services during these unprecedented times, to ensure the most vulnerable continue to be supported. However we have taken measures to protect the health of our clients, staff and volunteers.
Novas' West Cork Tenancy Sustainment Service is a lone working service and is primarily working remotely as a response to Covid-19

The public can contact this service by email patrick.healy@novas.ie

. Or through contacting our head office (Limerick) on 061 370325
Unfortunately we are closed to further clients at 

this time as demand exceeds capacity. This is to ensure the best quality service to existing clients during this emergency period. This regularly reviewed and we are eager to provide clear pathways to people who are homeless or at risk of homelessness
-During the Covid-19 pandemic, 
The West Cork Tenancy Sustainment Service will be contacting
 all clients remotely and providing therapeutic, practical, and health-focused supports to individuals and families (prioritising those who are high risk)
-Novas has been proactive and creative in doing this while minimising risks due to Covid-19 pandemic (e.g. use of virtual face to face etc)
-Ensuring clients awareness of HSE guidelines in relation to Covid-19
-Ensuring clients links with GP /Medical Card / and, if relevant, support with continuity of medication
-Ensuring that client's social relationships / professionals relationships are safely maintained
-Providing continued advocacy (and collective advocacy) for people who are homeless and are impacted by the risks of Covid-19
-Providing pathways to pragamatic supports (e.g. Meals on Wheels, localised supports)
-Attending intergagency teleconference meetings in supporting client's needs, views, and wishes
-Working collaboratively with all partner agencies and providing key updates in relation to housing and homeless services 
–There are circumstances where this service will support clients in person where it is deemed essential to progressing their care plan. For example, supporting a client who has complex needs and who requires accompaniment with viewing a property that could offer a lasting housing solution. This accompaniment is particularly essential where a client requires support in making the best informed decision. This ensures we can work in a way that is trauma informed and ensuring full choice and control and collaborative working. The risks of such interventions and activities are assessed and, where the interventions can go ahead, HSE guidelines re: Covid-19 are adhered to (social distancing, hand washing, sanitizing etc).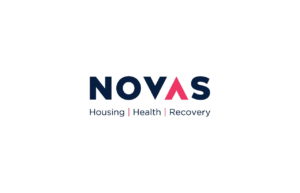 Novas is a voluntary organisation working with single adults, families and children who are disadvantaged and socially excluded; primarily those who are homeless or at risk of being homeless. We are also an Approved Housing Body who provide social housing for low-income families and single adults in local communities throughout Ireland. We offer bespoke, client-centred services, based on empirical evidence of fifteen years' experience of working with people who are homeless in Ireland. We work with some of society's    most marginalised individuals and believe everyone is entitled to a home.
Novas' West Cork Tenancy Sustainment Service aims to alleviate rural homelessness and to promote social inclusion through housing, health, and recovery. The service provides therapeutic and pragmatic supports to individuals and families experiencing, or at risk of homelessness throughout this region.
Individuals and families are referred to this service from a range of community & voluntary and statutory services. People can also 'self-refer' by contacting the service directly. The Novas West Cork service has made strong links with the range of statutory & community & voluntary organisations which has provided clear pathways for people to be referred.
During 2019, Novas continued to build on its Trauma Informed approach. Trauma Informed Care is fundamental in the provision of safe and empowering spaces where healing relationships between staff and clients can flourish. This approach has had a profound and transformative impact in providing service delivery that promotes safety, open & trusting relationships, collaboration, choice & control, peer support, and cultural competence.
Once a household is referred, if appropriate, the Project Manager will schedule an initial assessment. This is often the beginning of an ongoing process and continual reassessment. Follow- up appointments are scheduled with clients when they feel it is needed to ensure that continuity and comprehensive support, linked to their specific needs, is delivered.
This service is a 'floating support service', providing outreach support for people 'where they are' throughout the rural geography of the West Cork region. Housing, Health, and Recovery embodies the spirit of support provided through this service.
More information is available at www.novas.ie / twitter: @novasireland / facebook: novasinitiatives.
West Cork Tenancy Sustainment Service Ludgate Hub Townshend Street
Skibbereen
County Cork
P81 Y226
Ireland